Early season update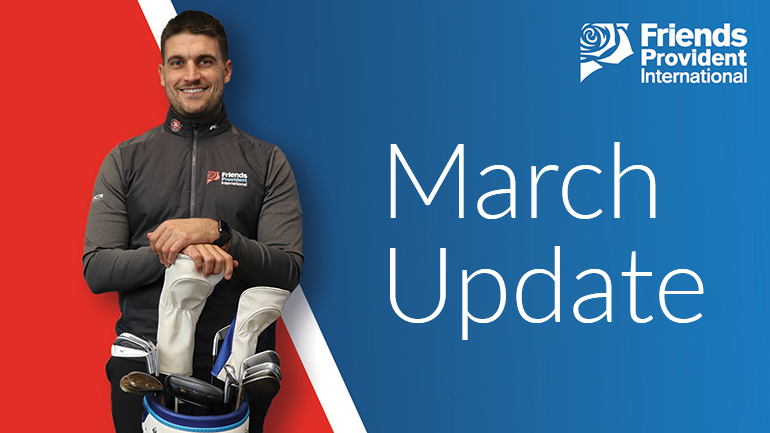 I'm now just over the halfway mark of my stint in South Africa, with four tournaments – co-sanctioned by the Challenge Tour and South Africa's Sunshine Tour – under my belt.
Overall, I'm pretty happy with how my first four weeks have gone. All my hard winter training had paid off because I could see big improvements in my game.
I always knew that South Africa was going be a tricky place to start, with one reason being that South African players were already ¾ of the way through their season whilst I was just starting mine.
There were also 220 players on 2 golf courses for the first 2 days before the cut, due to the co-sanctioned nature of the events, as opposed to the usual amount of 150 odd players on one golf course. This meant I had to double the normal amount of preparation needed!
Unfortunately my performances weren't the best - having missed 2 cuts and 2 average finishes with the cuts I did make - but I'm happy with how I remained level-headed throughout the toughest moments, did what I'd set out to do and have come away feeling more confident that I'm heading in the right direction!
All players were given a 2 week break in the schedule so, after having only 1 free day in the 4 weeks I'd spent in South Africa, it was the perfect time to put the clubs down and relax before preparations started again.
A lot people think that golf isn't an intensive sport but believe me when I say that navigating a golf course in the burning sun, can really sap the energy out of you!
Unfortunately, I've tested positive for COVID just before I was due to fly back out to compete in the final 2 events in South Africa and the one in Tanzania at the Mount Kilimanjaro Golf Club.
It's really frustrating that I've missed the first of the 3 events but I'm hopeful that I can get back in time for the second event in Limpopo. Fingers crossed!
Follow Tom on social media